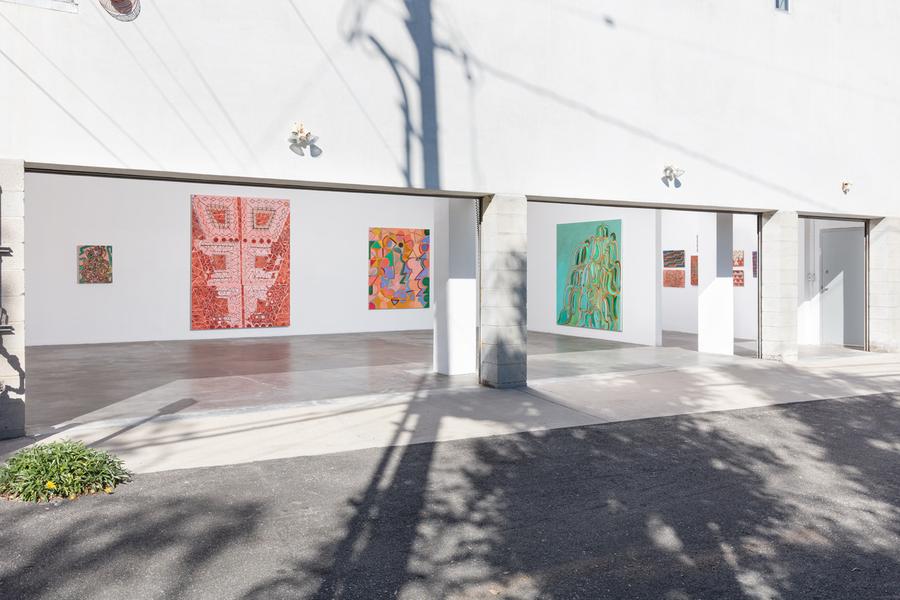 Emma Gray HQ runs Five Car Garage and other occasional pop up spaces. We are unconventional and like to think of working with artists in relationship to the programming with the meditation studio above the gallery called "The Energetic Residency." The studio is based on the understanding that everything is run by energy and frequency. Emma, who is also an artist, encourages the artists she works with to think about contemporary art through the long lens of 100 years. The focus is less about a standard representation of artists and more about mentoring and developing relationships. Especially, thinking about equity and accountability and how we exchange energy and ideas to help each other expand and grow. This discovery is a work in progress. Emma is a practicing energy worker/meditation teacher, and working from the 'inside out' is an approach is integral to her relationship with the artists and how we build shows and visions together.

Emma Gray HQ, opened in 2013, creating site specific solo shows at Five Car Garage with all types of work from video to paintings and sculpture. We lean heavily towards showing women artists. We have been featured and reviewed in all major publications internationally and beyond from ArtForum to the Santa Monica Chronical! We have shown for many years with NADA at Miami and New York, and placed artists in museums and institutions.
Prior to opening this space, Emma worked in contemporary art in many iterations, as a scout and advisor/curator, building private collections and working in depth mentoring and fostering the careers of a small group of artists. She is also a former editor of ArtReview and magazine columnist, she studied journalism and media studies at University College of the Arts London before specializing in portraiture at Heatherley School of Fine Art London.

The gallery does not accept unsolicited submissions.