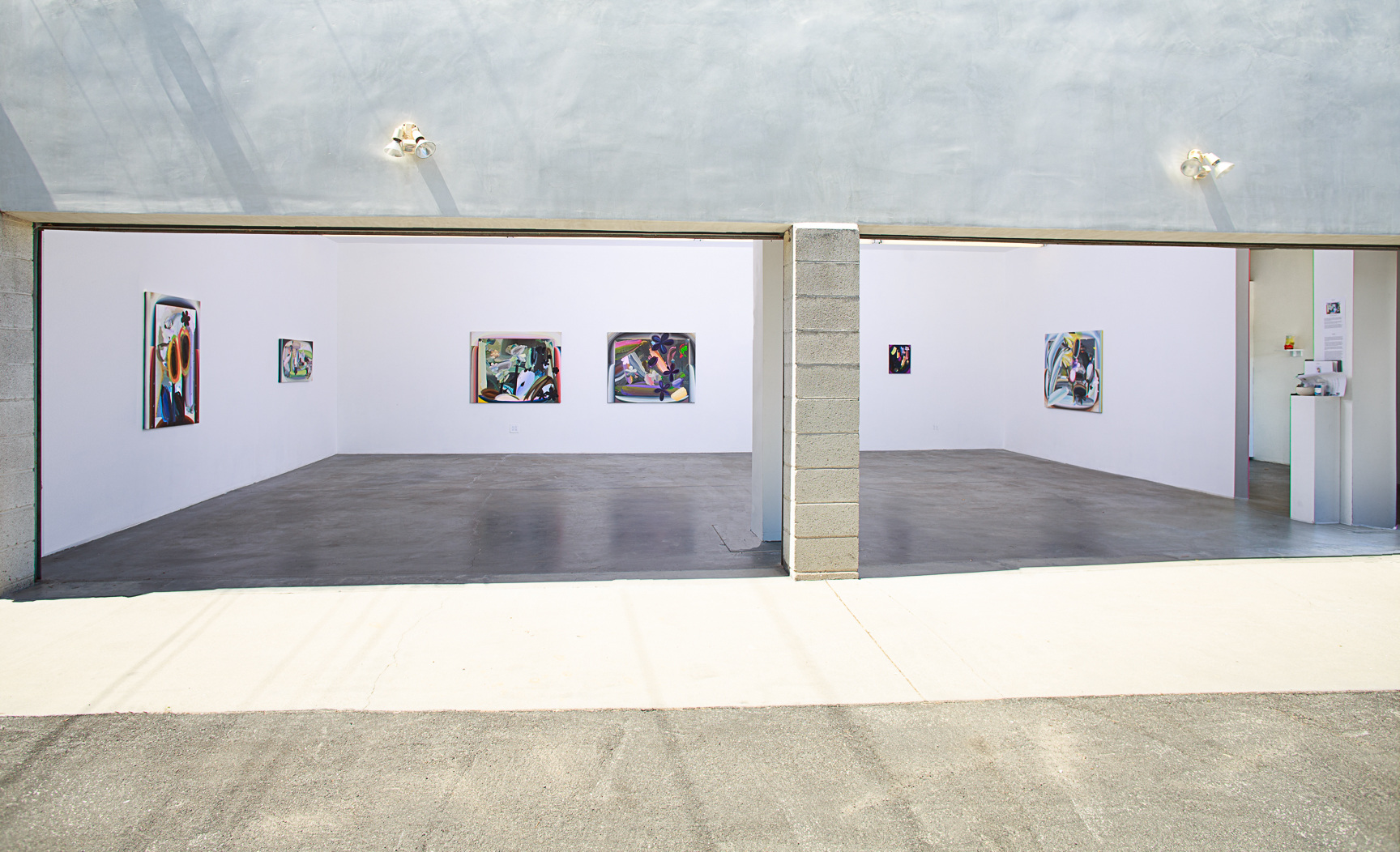 Five Car Garage was established in 2013 by owner and gallerist/Garagist Emma Gray. The space, an actual five car garage, situated 18 blocks from the Pacific Ocean, evolved out of her first space EGHQ on La Cienega Blvd, where she oversaw projects with artists such as Kirsten Stoltmann, Lucas Michael and performances with Aaron Garber-Maikovska and Dawn Kasper among others. Capitalizing on the theatrical layout and open air quality of light and space, many of the artists exhibited at Five Car are inspired to create site-specific projects.

Many artists in "The Light & Space" movement had studios in the area, Diebenkorn's "Ocean Park Series" was created walking distance from the gallery and James Turrell's former studio is nearby on Main Street. In the winter months (Jan - March) we usually present immersive video works. Pascual Sisto and Jesse Fleming have created significant works for the space, while film-maker and cosmic technician Megan Daalder, created a theatrical and musical production "The Biomass Man."

In 2016, "The Energetic Residency" was created, which included the addition of a meditation studio, and an art studio above the garages. Performances, deep listenings, workshops, meditations, soundbaths, hypnosis, shamanic journeys with artist/practitioners occurred and still take place to this day. Asher Hartman, Nikki Darling, Marcos Lutyens, Andrea Hornick, and Amanda Yates Garcia are just some of artists-magicians who have contributed. Owner Emma Gray is a long time meditator, breathwork facilitator and reiki master guides the program in both spaces.

The first two shows in the new space in 2016 were curated around 'sound' and 'synesthesia" since then the gallery and meditation studio have been playing (not exclusively) with a handful of artists who meditate or use consciousness as part of their work or daily life. 'L' (A.S.T.R.A.L.O.R.A.C.L.E.S) "a star seed", Rema Ghuloum, Anja Salonen, Charles Irvin and David McDonald (a Guggenheim Fellow and Zen practitioner), Raychael Stine and lately the estate of Sara Kathryn Arledge have expanded the reach of the program.


The gallery does not accept unsolicited submissions.