Artists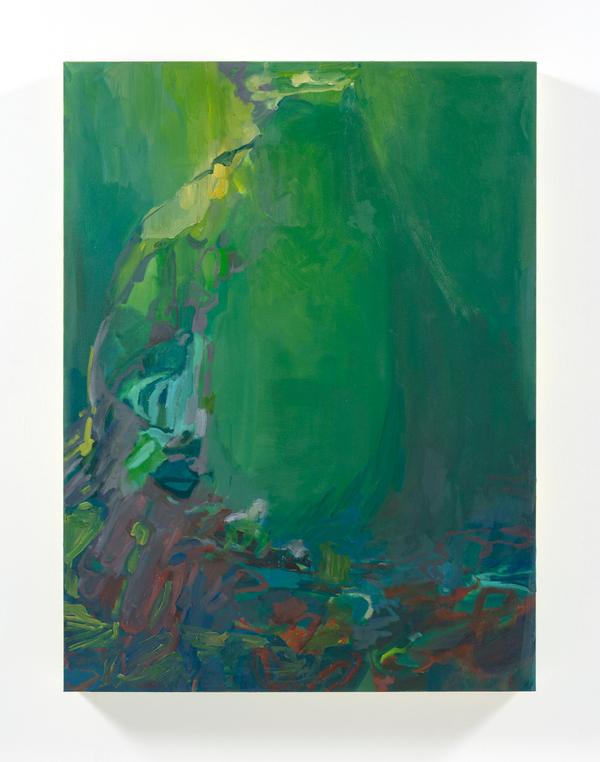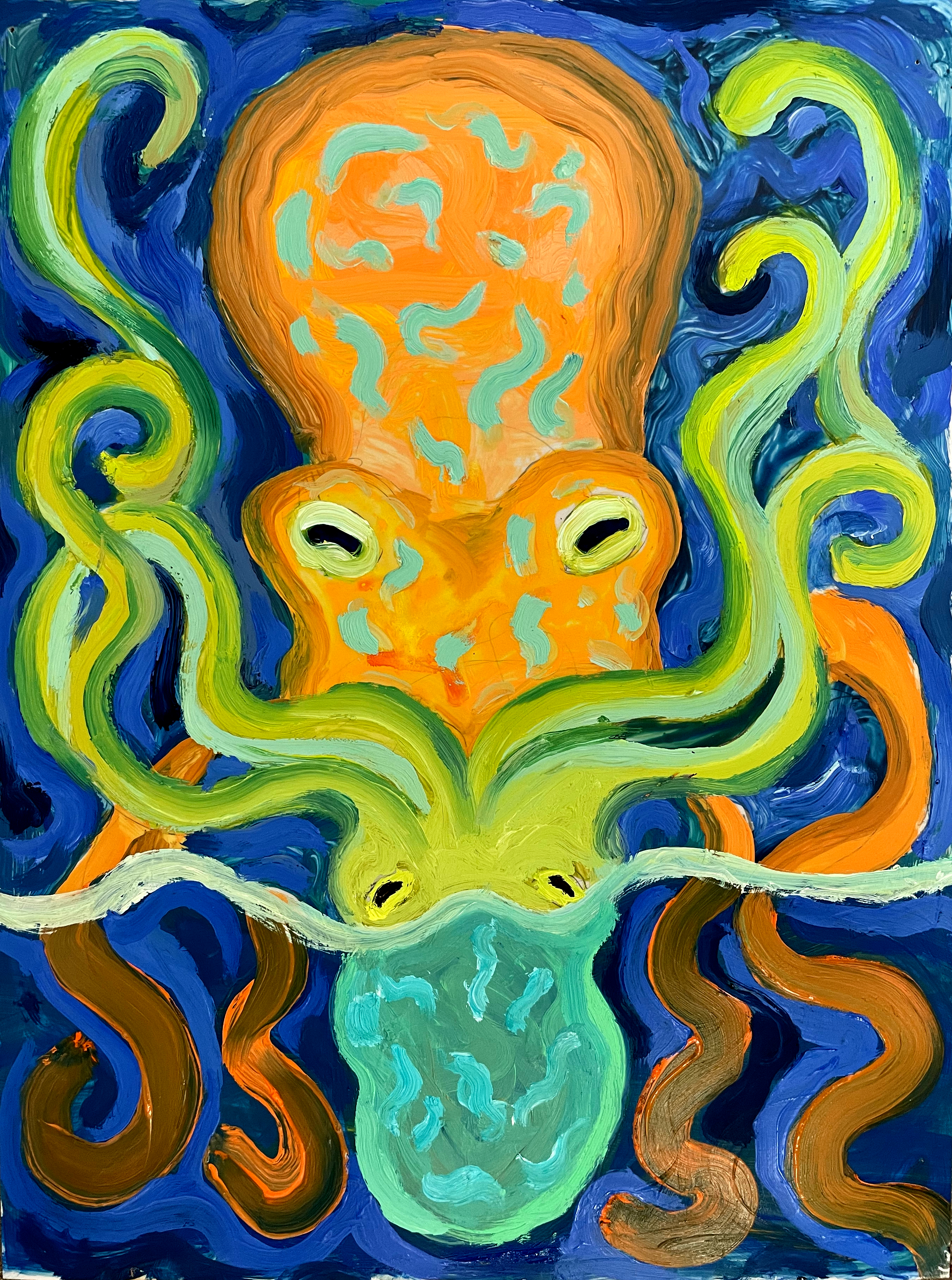 *evolving with:
Morteza Khakshoor
Ever Baldwin
Artists past shows at Five Car Garage/EGHQ
Kim Dorland
Pascual Sisto
Justin Ortiz
Anabel Juarez
Ian James
Kristin Calabrese
Kirsten Stoltmann
Greg Ito
Judith Bernstein
Richard Hawkins
Brenna Youngblood
Despina Stokou
Anabel Salonen
Allegra Jones
Stephanie Haines
Mark A Rodriguez
Jen Liu
John Knuth
Paul Pescador
Alison Blickle
Dawn Kasper
Kenneth Tam
Trisha Baga
Steve Roden
Zach Harris
John Seal
Adrienne Adar
Laurie Nye
April Street
David Schafer
David Hendren
Bari Zipsterstein
Nora Berman
Ashwini Bhat
Forrest Gander
Stephanie Taylor
Aaron Garber Maikovska
Nikki Darling
Zoe Crosher
Michael Hernandez
Black Pothead
Allegra Jones
Cathy Akers
John Bucklin
David Schafer
Paul Waddell
Galia Linn
ASTRALORACLES
Nikhil Murthy
Christine Wang
Jacob Sorkin
Nina Klein
Steven Bankhead
Lies Kraal
Paul Pescador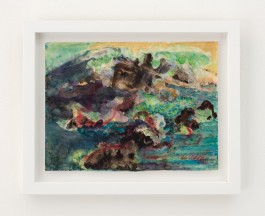 Sara Kathryn Arledge (1911-1998) was a prolific and under recognized artist who emphasized the eerie in the mundane and the disorienting in the beautiful. Arledge worked at the margins of art history, shaping her practice with idiosyncratic personal myth. She is considered a pioneer of ciné-dance (dance made uniquely by and for the medium of film) and was one of the first to film dance movement to "extend the nature of painting to include time." Arledge lived and worked primarily between Pasadena and Santa Cruz, California. Born in Mojave, California, she lived most of her life between Pasadena and Santa Cruz. Arledge's personal life was shadowed by trauma. She lived with mental illness and was institutionalized against her will. Her relationship with her only child was complicated, and as a troubled young man he committed suicide.

Arledge received a Bachelor of Education in Art from the University of California, Los Angeles in 1963. She attended and taught at Columbia University in 1934 and at the Barnes Foundation in Philadelphia in 1934-1935, and taught in the Department of Art at the University of Oklahoma from 1943-1944 and at the University of Arizona, Tucson from 1945-1946.
The Estate of Sara Kathryn Arledge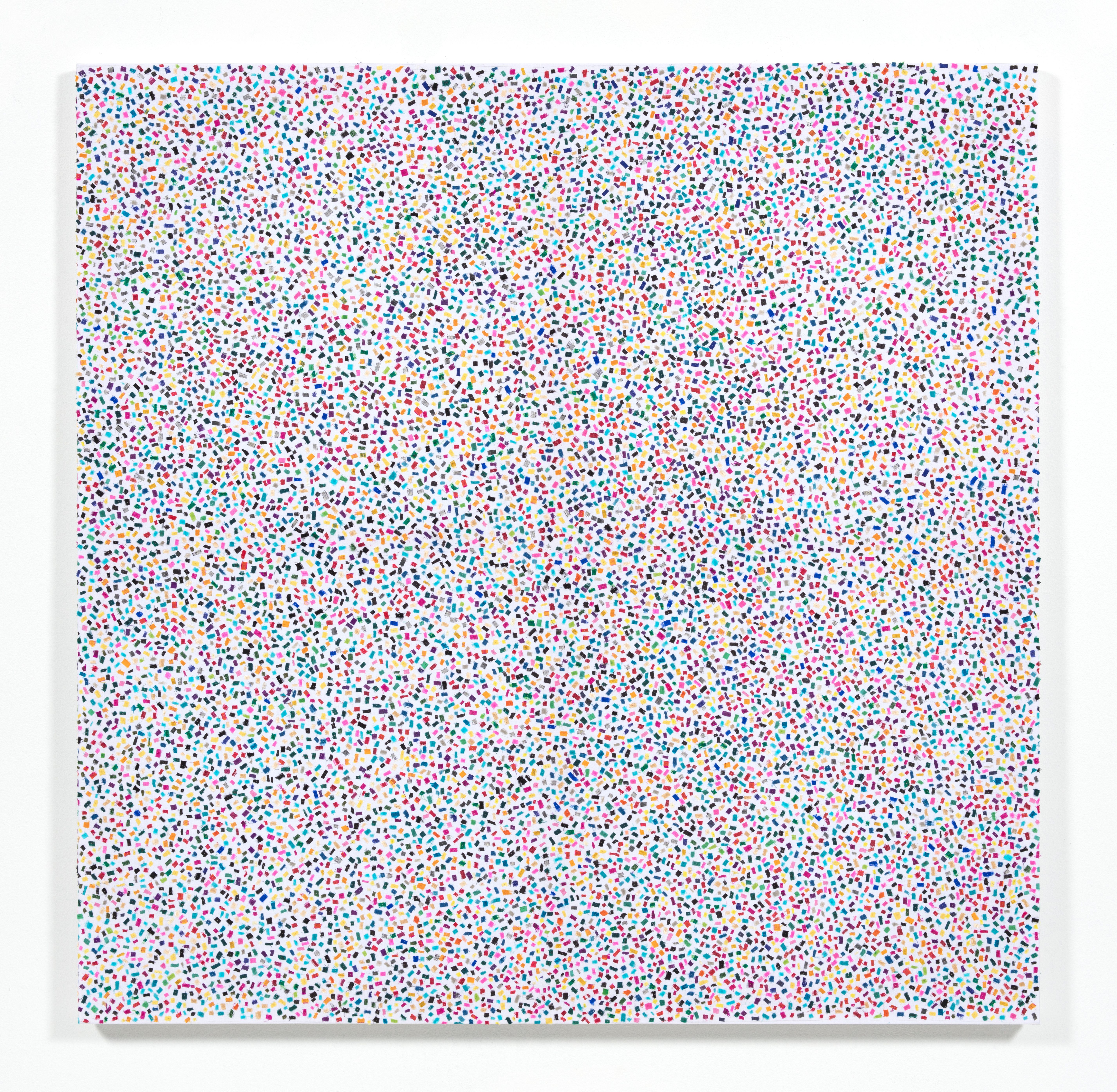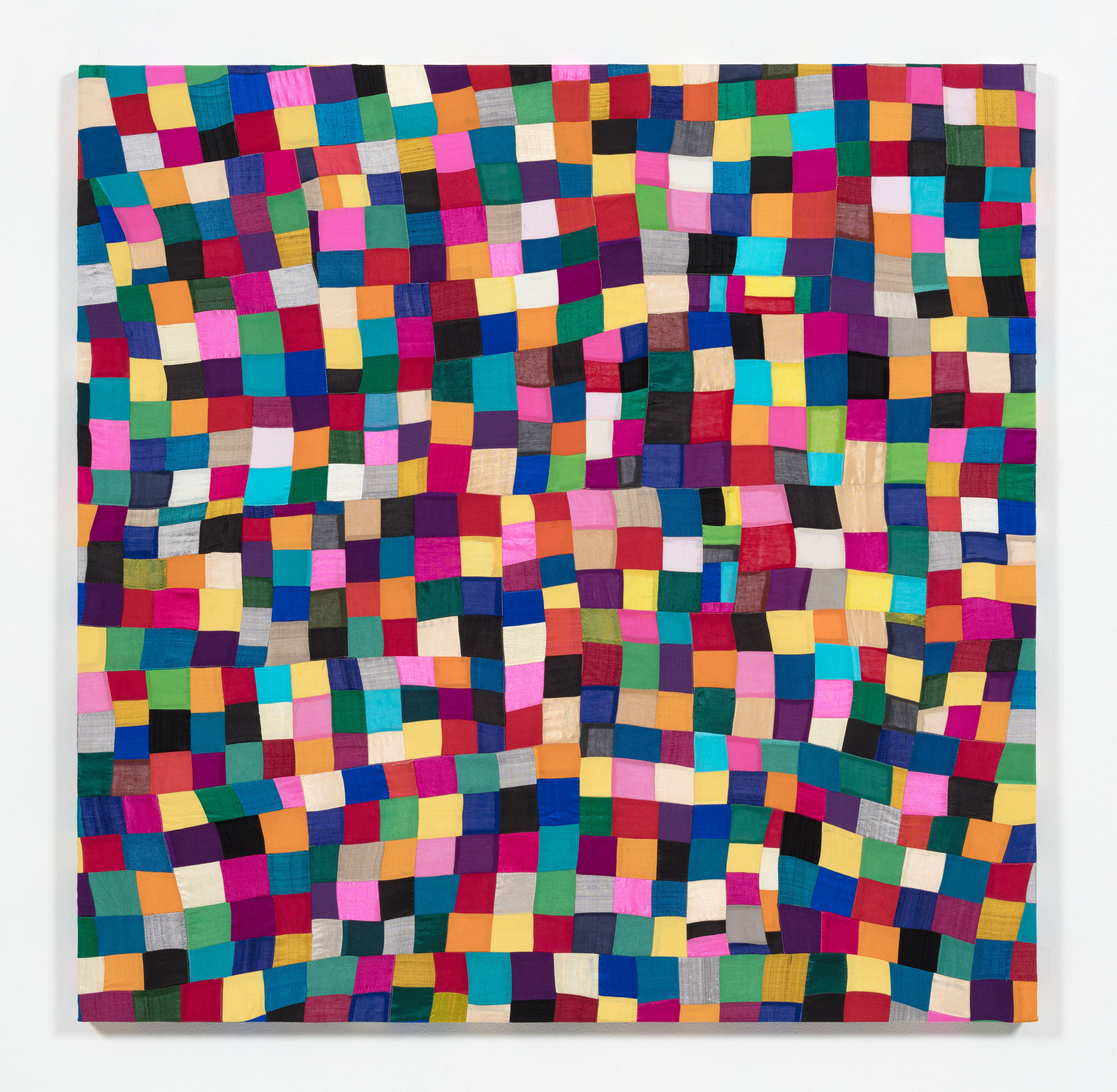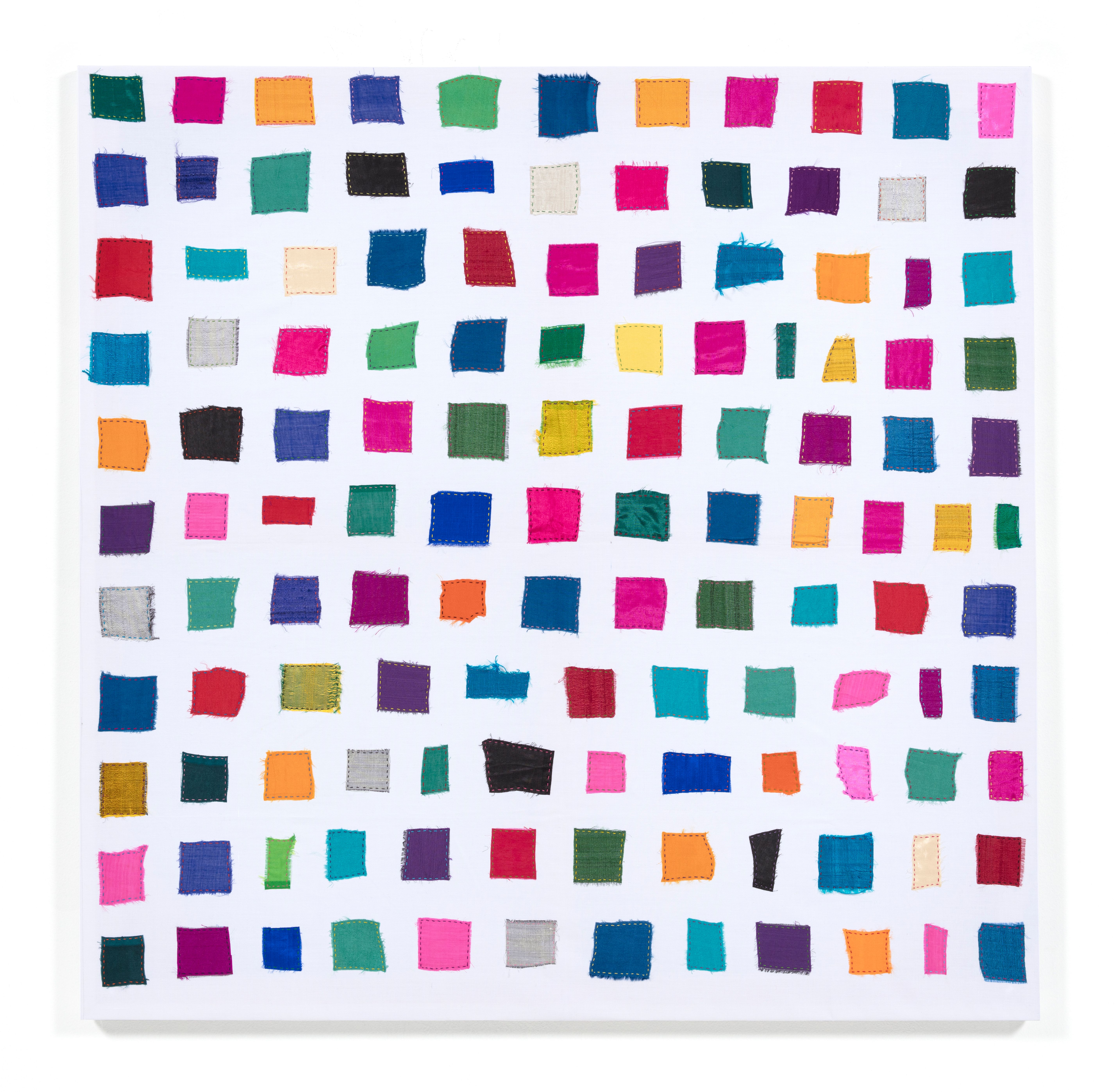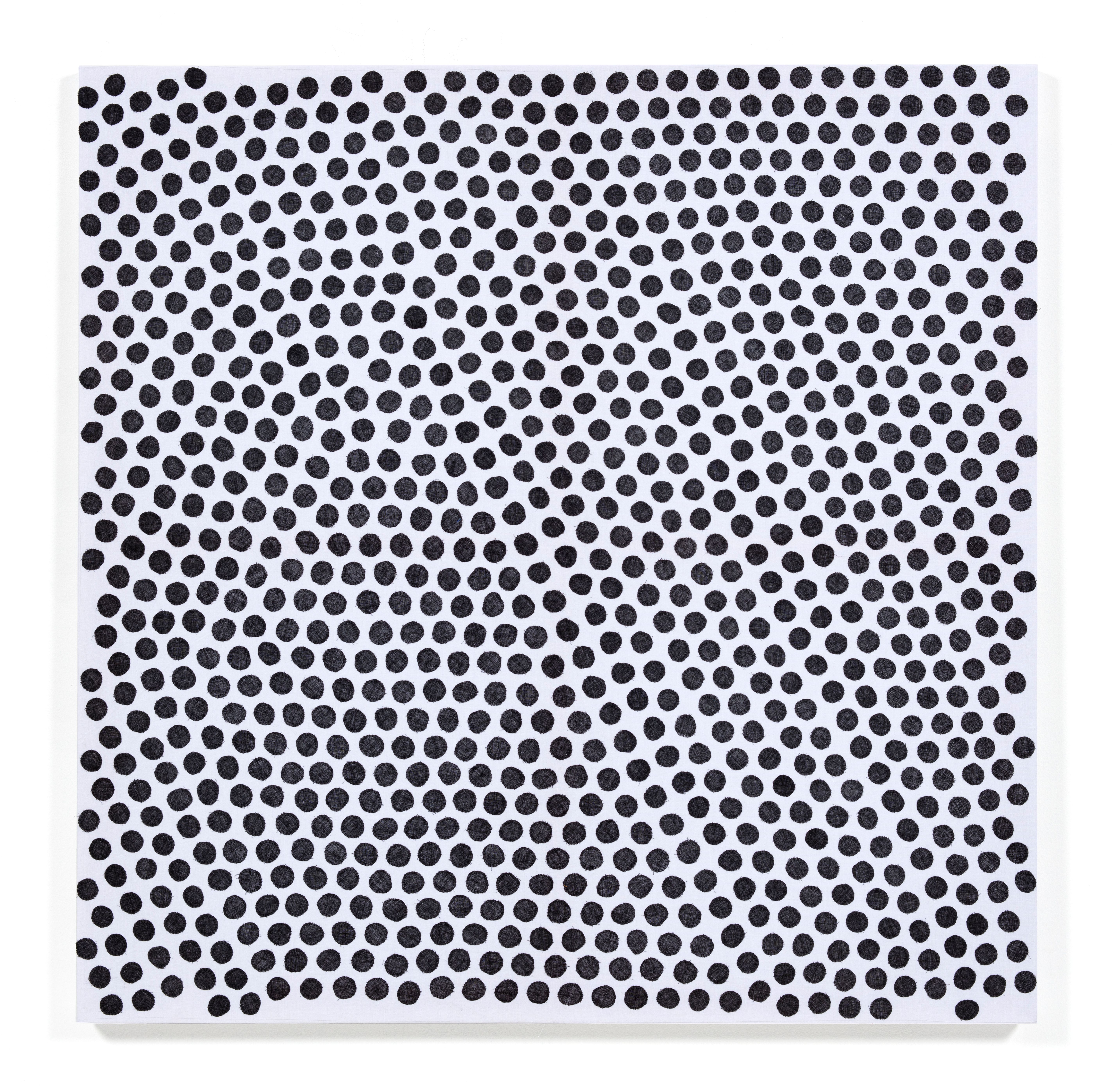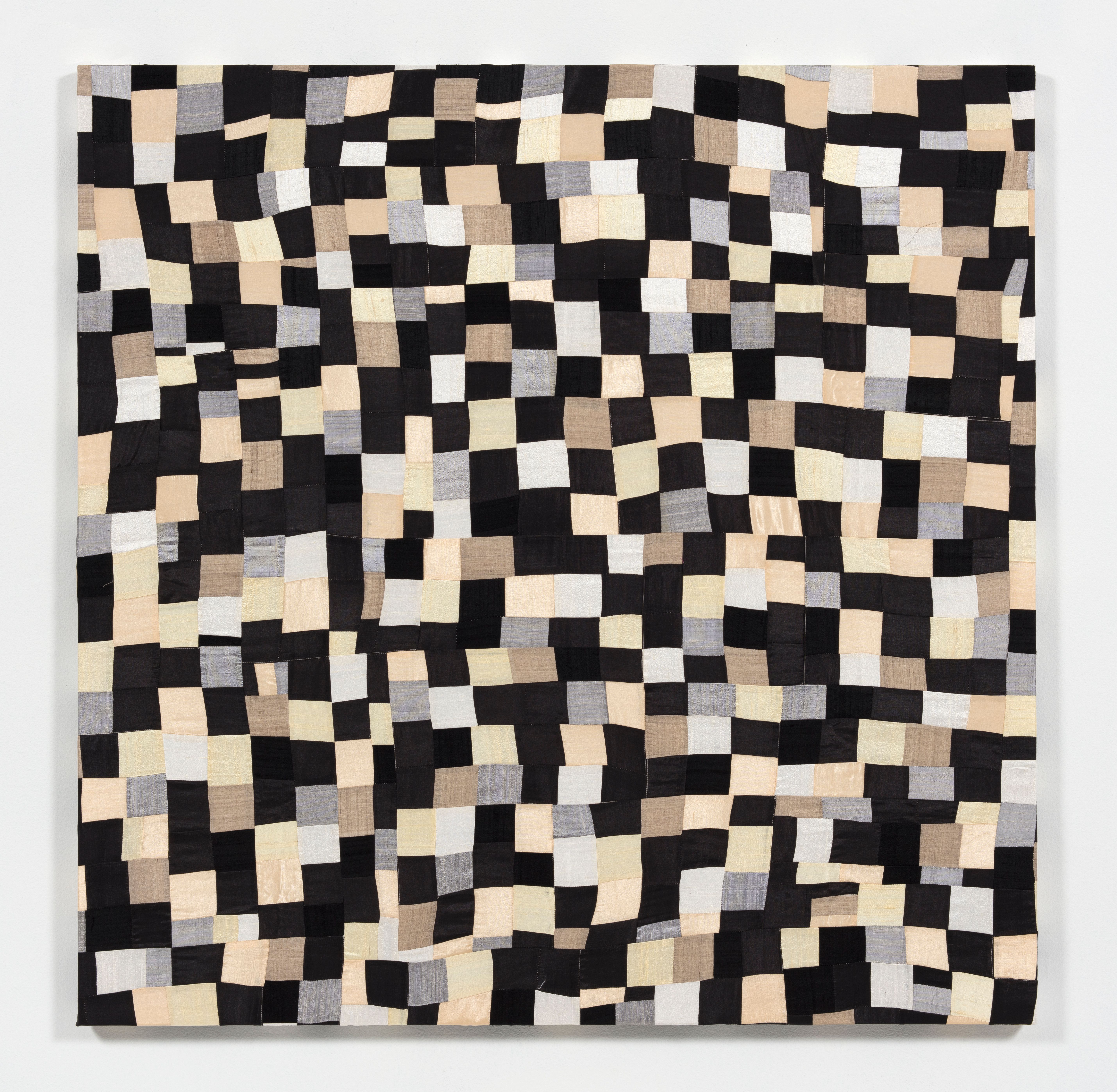 Ekta Aggarwal

I want to create a space for a bodily experience through my paintings. I want the viewer to slow down. As an Indian artist, I am interested in working with local small businesses and handmade, natural materials.

I use local handmade pigments made in India instead of acrylic paints. I have replaced the canvas which is the base of my paintings with Khadi, handspun cotton made by women in villages in India. Khadi was an initiative of Gandhi to resist the British who were using India as a market for their goods. Gandhi wove Khadi into a whole ecosystem combining ecology, economics and employment. Sustainability was an integral part of Gandhi's plan for India's independence. Gandhi encouraged people to spin one hour a day; spinning also functioned as a form of daily meditation.

The lockdown, imposed by the Indian government to curb the spread of COVID-19, has created a space for me to slow down, introspect and make the work that I have wanted to make for a long time. Over the past few months, I have been making collages with scrap fabric on Khadi Paper and embroidering on Khadi. Handwork like embroidery has been the means of educating women into the feminine ideal but at the same time it also proved a weapon of resistance to the constraints of femininity as it provides women with a set of skills that can be utilized for selfempowerment. My work usually engages with abstraction and patterns but during the lockdown I have also started work on a series where I am embroidering words that have been important to me in my journey as a woman artist. These wors have been coming to surface due to the healing process that has been set in motion by self isolation, a result of social distancing.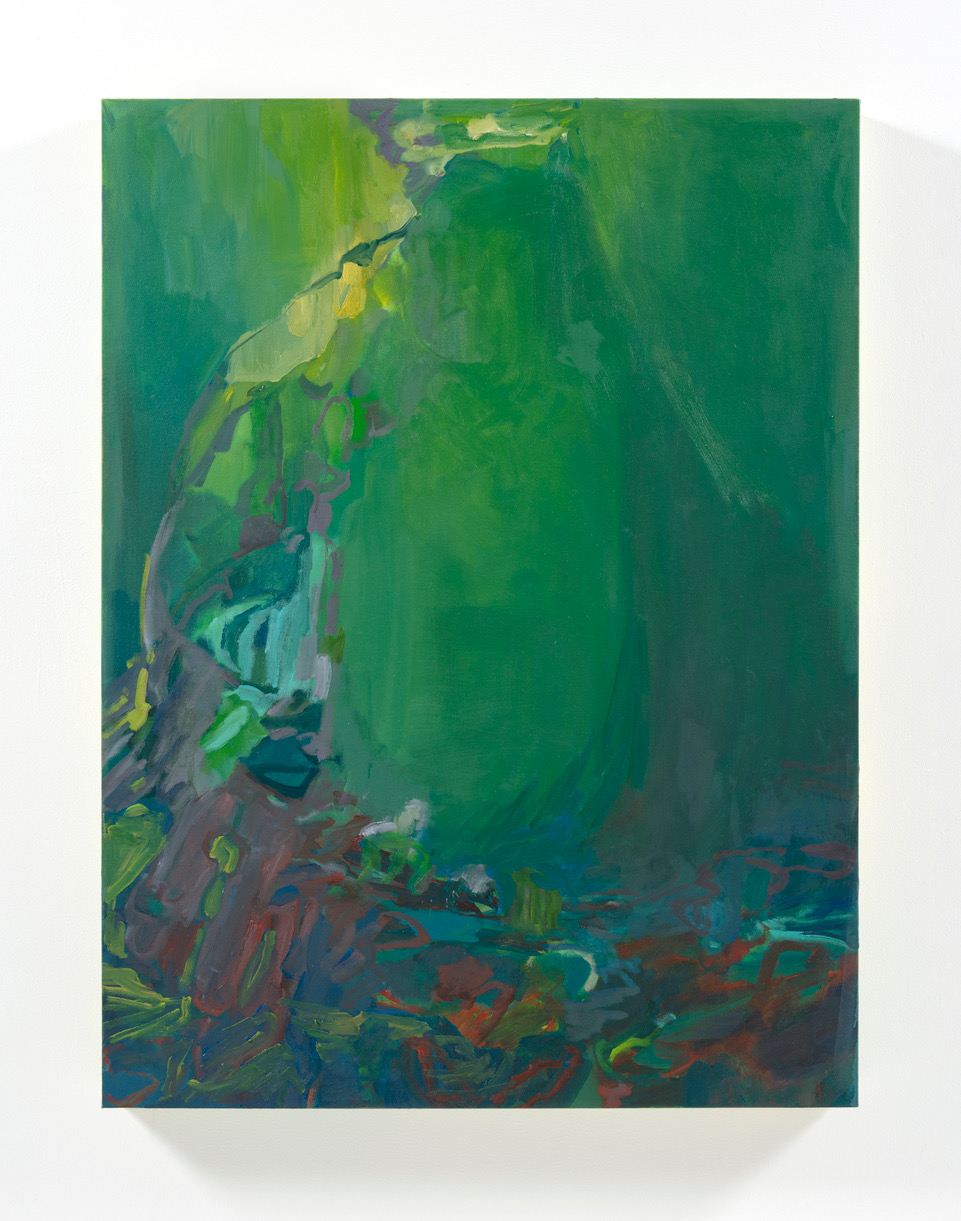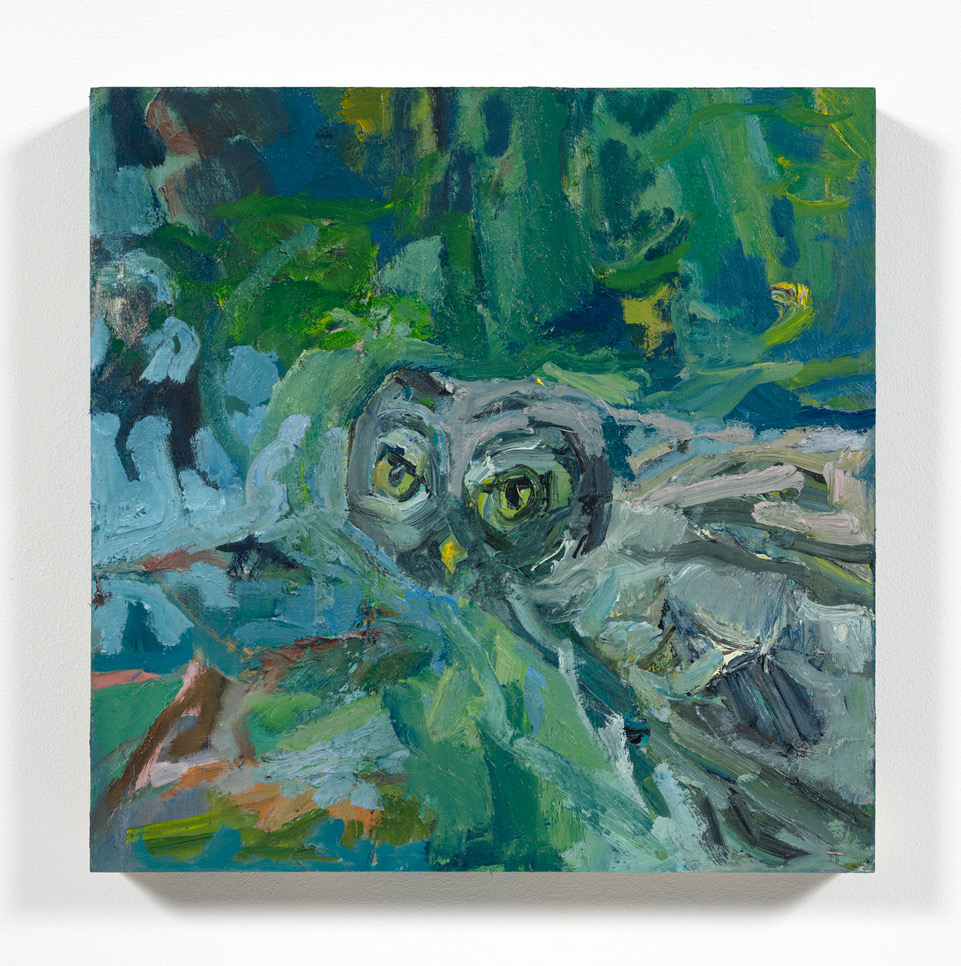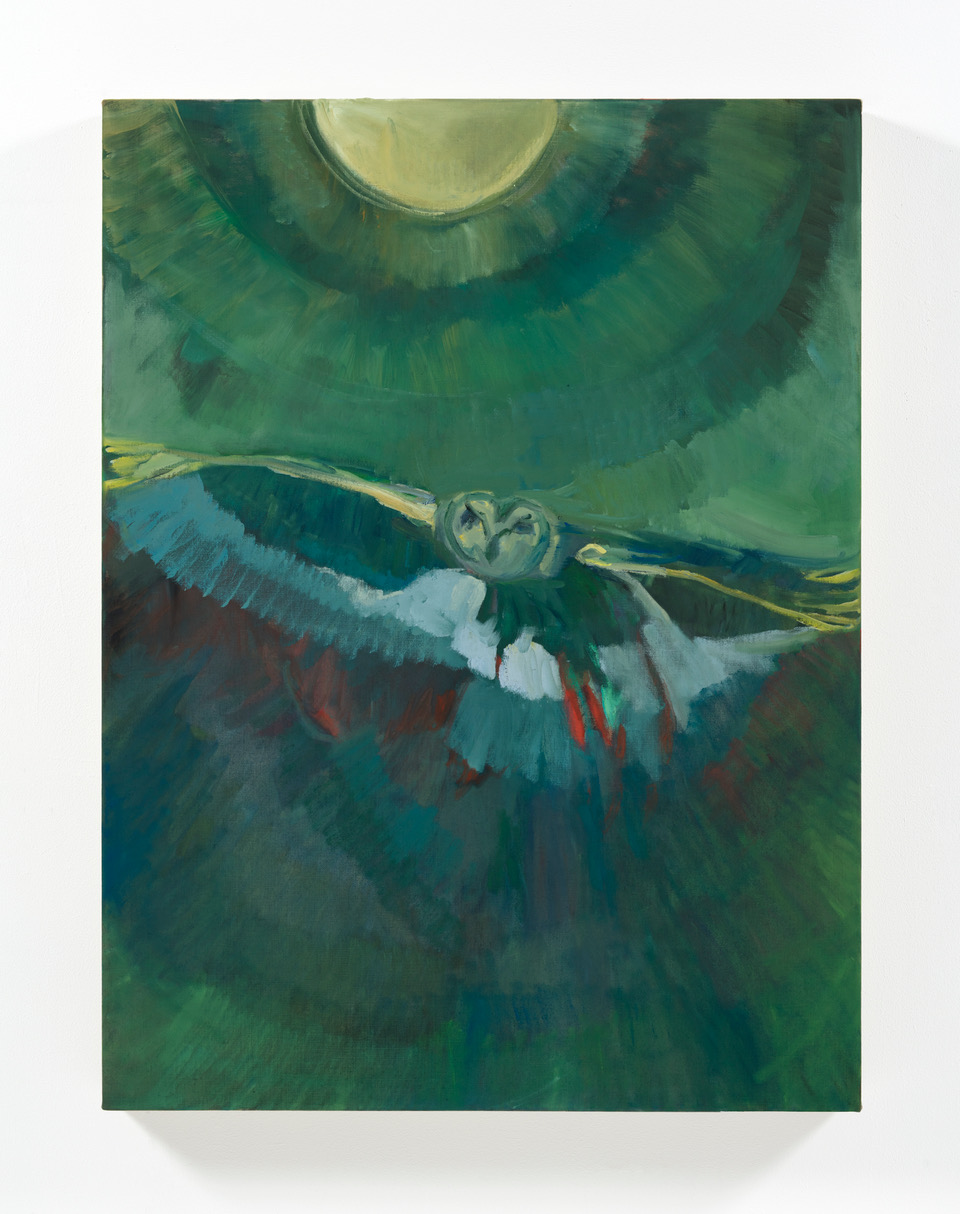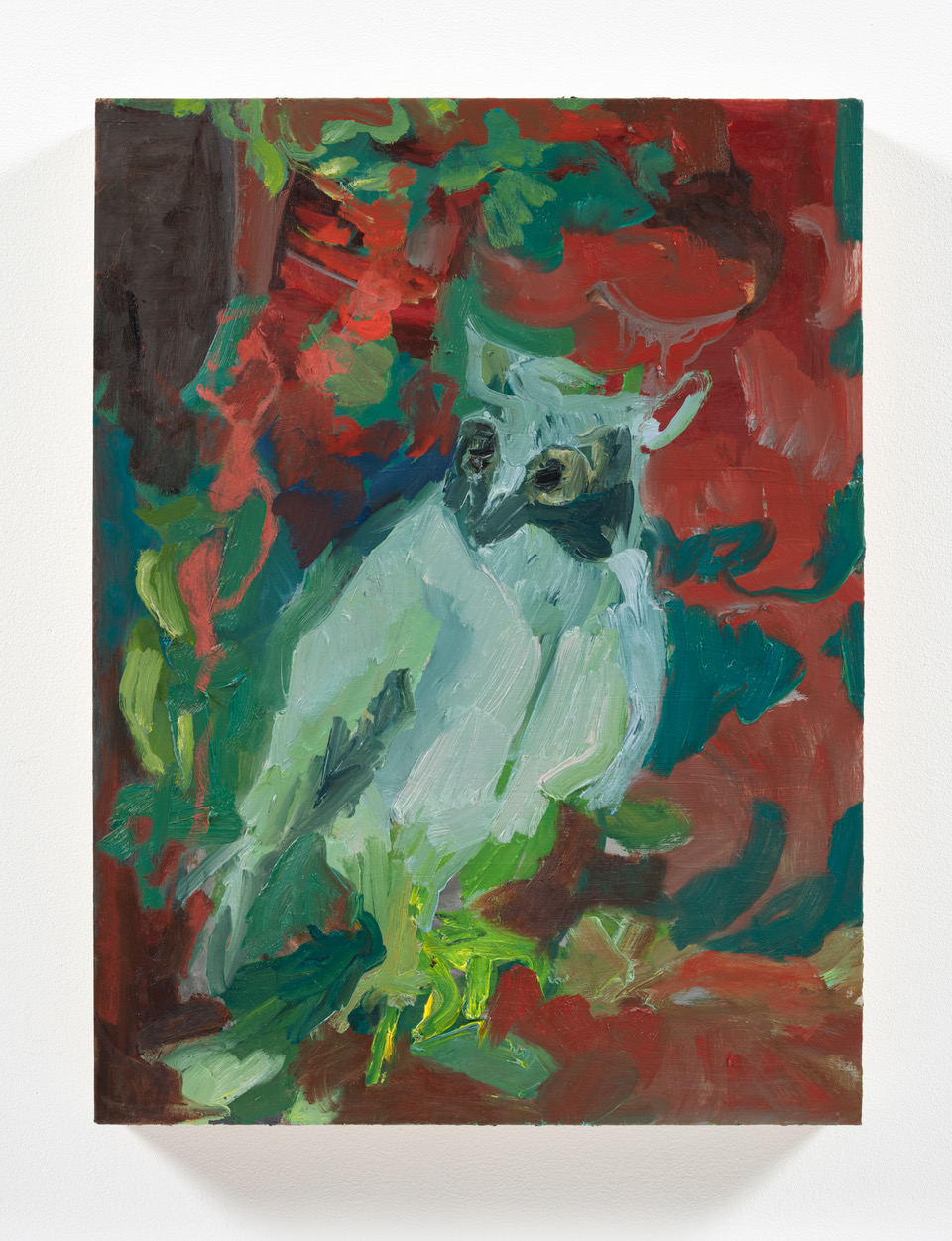 Rebecca Farr
Rebecca's paintings rise from the concept of body through philosophical, and historical (mis) understandings. Paint glides between intuitive free mark making and classical impressionism in works that freshly express color line and texture. Her conversation of embodiment and the abstraction of meaning are at times a gritty wrestling match of thick paint and at others, light stokes in search of beauty. Symbols and narratives populate the paintings and function as markers, gathering the collective and the personal in a world in which the divides of mind and body are invited to fall away. Raised in the Pacific Northwest, and currently resides in Los Angeles. She has exhibited in Los Angeles at Klowden Mann, Five Car Garage, in Seattle at the Jacob Lawrence Gallery, along with presentations at multiple art fairs throughout the United States. From 2015-17 she was a faculty artist in the education department at the Los Angeles County Museum of Art, overseeing multiple public projects. Her recent residencies include Kaus Australis in Rotterdam, Netherlands and Les Laboratories Aubervillers in Paris, France and NADA house on Governors Island, New York. Rebecca Farr was born 1973 lives and works in Los Angeles.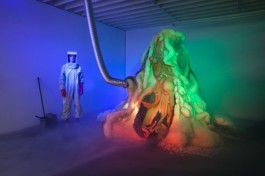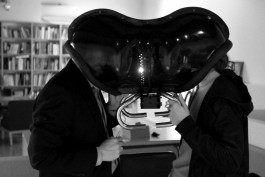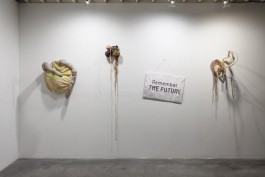 Megan May Daalder
was raised in Los Angeles by two Dutch parents; a futurist-filmmaker father and a Jungian psychologist-artist mother. Her video, performance, and documentary work explores the emotional impact of technological change, pokes at insidious power structures, and playfully imagines alternate social arrangements. She has spoken at TEDx Gabriola Island and won the People's Choice award at the Entertainment Software and Cognitive Neurotherapeutics Society for her installation
The Mirrorbox
. This installation was also studied as a "novel tool for modulating self-other perception" at the USC Brain and Creativity Institute, in collaboration with neuroscientist Sook-Lei Lieu.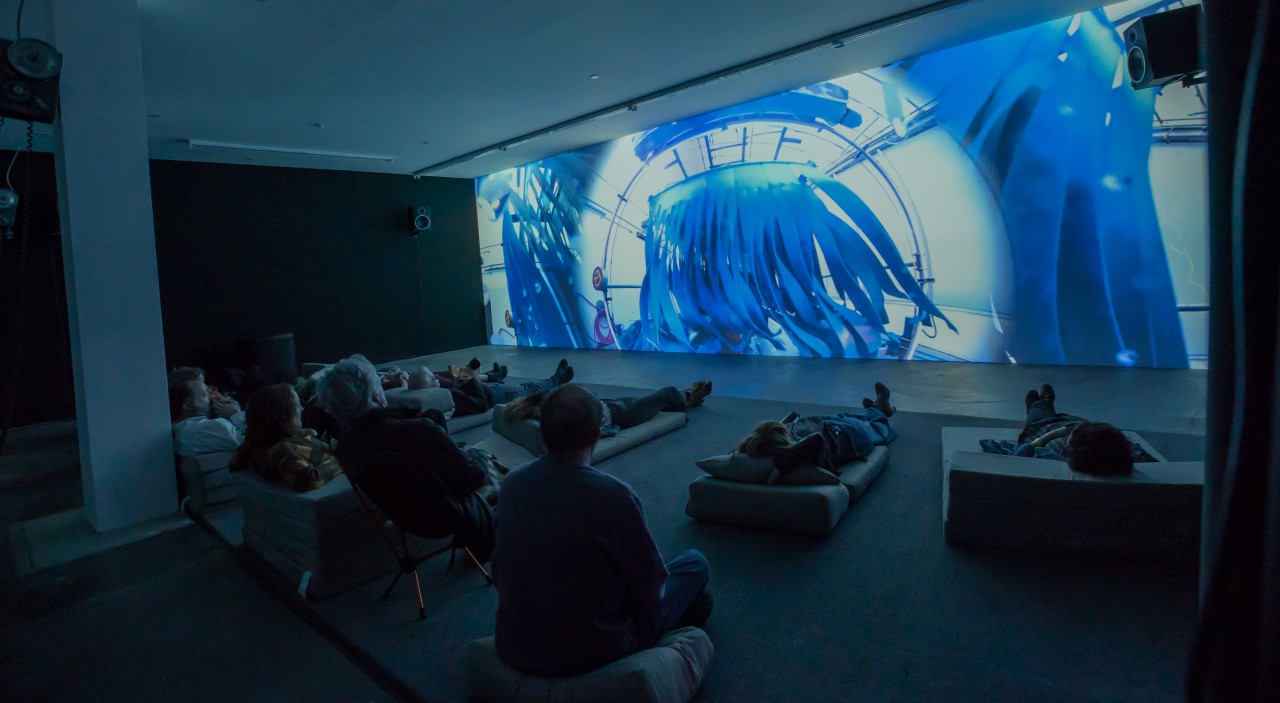 Jesse Fleming is part of an emerging group of artists and technologists innovating the convergence of Media Art and Mindfulness. Fleming's motivation is to transmute, and at times lower our perceived boundary between self and other. To do this, he takes inspiration from contemplative maps where a practitioner is given systematic techniques to explore their world, perception, consciousness, and relation to other through direct experience. This inspiration is seen in Fleming's artistic research and development — a hybrid output of his contemplative programming, media art, installation, and film-making practices in which he structures his work to elicit a selective attention towards witnessing and mutating the self-other dichotomy.

Fleming is currently a Lecturer and MFA Alumni of the Design | Media Arts program at UCLA, with an undergraduate degree from the San Francisco Art Institute in New Genres, and a participant of multiple national and international artist residencies. He has over a decade of mindfulness training and practice with a teaching credential from UCLA's Mindful Awareness Research Center at The Semel Institute for Neuroscience and Human Behavior, has led multiple Mindfulness groups, lectures, and presentations, and is a facilitator for mindfulness pioneer Shinzen Young.

Fleming has exhibited internationally in public spaces, non-profit galleries, commercial galleries, and art institutions including Massachusetts Museum of Contemporary Art, Borusan Contemporary of Istanbul Turkey, National Film Museum of Frankfurt Germany, San Francisco Symphony, Colburn School of Music Los Angeles, University of California at Los Angeles, Hammer Museum Los Angeles, Creative Time New York City, University of Austin Texas, and 356 Mission Road Los Angeles. His work is in the permanent collection of The Whitney Museum of American Art, Borusan Contemporary in Istanbul Turkey, and he was listed as one of the top ten artists of 2014 in Artforum Magazine. As a filmmaker in both New York and Los Angeles, Fleming has directed, edited, and shot numerous projects working with artists such as Sigur Ros, Lykke Li, Explosions In The Sky, David Lynch, Doug Aitken, Matthew Barney, Laura Owens, Cyprien Gaillard, Matthew Richie, Francesco Vezzoli, Natalie Portman, Cate Blanchett, The Merce Cunningham Dance Company, Deborah Hay, and for institutions such as The Museum of Modern Art New York City, The Guggenheim New York City, The Getty Center, The Hammer Museum, and MOCA Los Angeles.




Rema Ghuloum lives and works in Los Angeles, CA. She received her BFA in Drawing and Painting from California State University, Long Beach in 2007 and her MFA from California College of the Arts in San Francisco in 2010. Rema has been the recipient of multiple grants including the Davyd Whaley Foundation Artist-Teacher Grant in 2020, the Pollock-Krasner Foundation Grant in 2018, the Esalen Pacifica Prize in 2012, and the Joan Mitchell Foundation Grant in 2010. Rema's work has been reviewed in Art Forum, Hyperallergic, CARLA, the Los Angeles Times, Fabrik, among others. She has exhibited nationally and internationally at venues like Five Car Garage, Edward Cella Gallery, Et al. Gallery, Hawthorn Contemporary, the Cue Art Foundation, Torrance Art Museum, and Arka Gallery in Vladivostok, Russia. Her work is included in the Achenbach Foundation for Graphic Arts Works on Paper Collection at the Legion of Honor Museum, San Francisco.

"My paintings are emotional. They are dimensional spaces that shift and transform. They communicate the contrasts of our human experience visually, viscerally, and psychologically through color, texture, and surface. They reflect presence and absence simultaneously. The paintings emerge from building up the surface with thin stains of paint and sanding in between to preserve the previous layers. This allows for the memory of the painting to be subtly visible, appearing and then dissolving, creating a surface that breathes and remembers."
Rema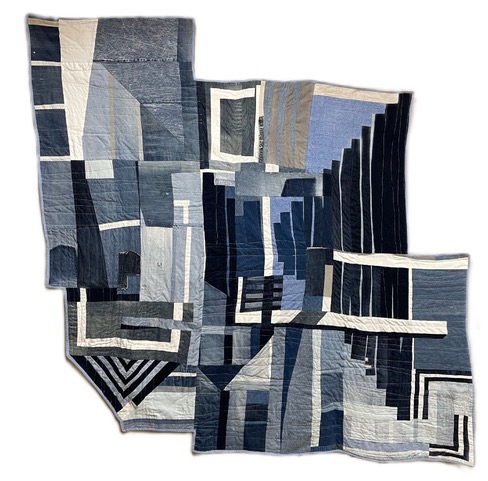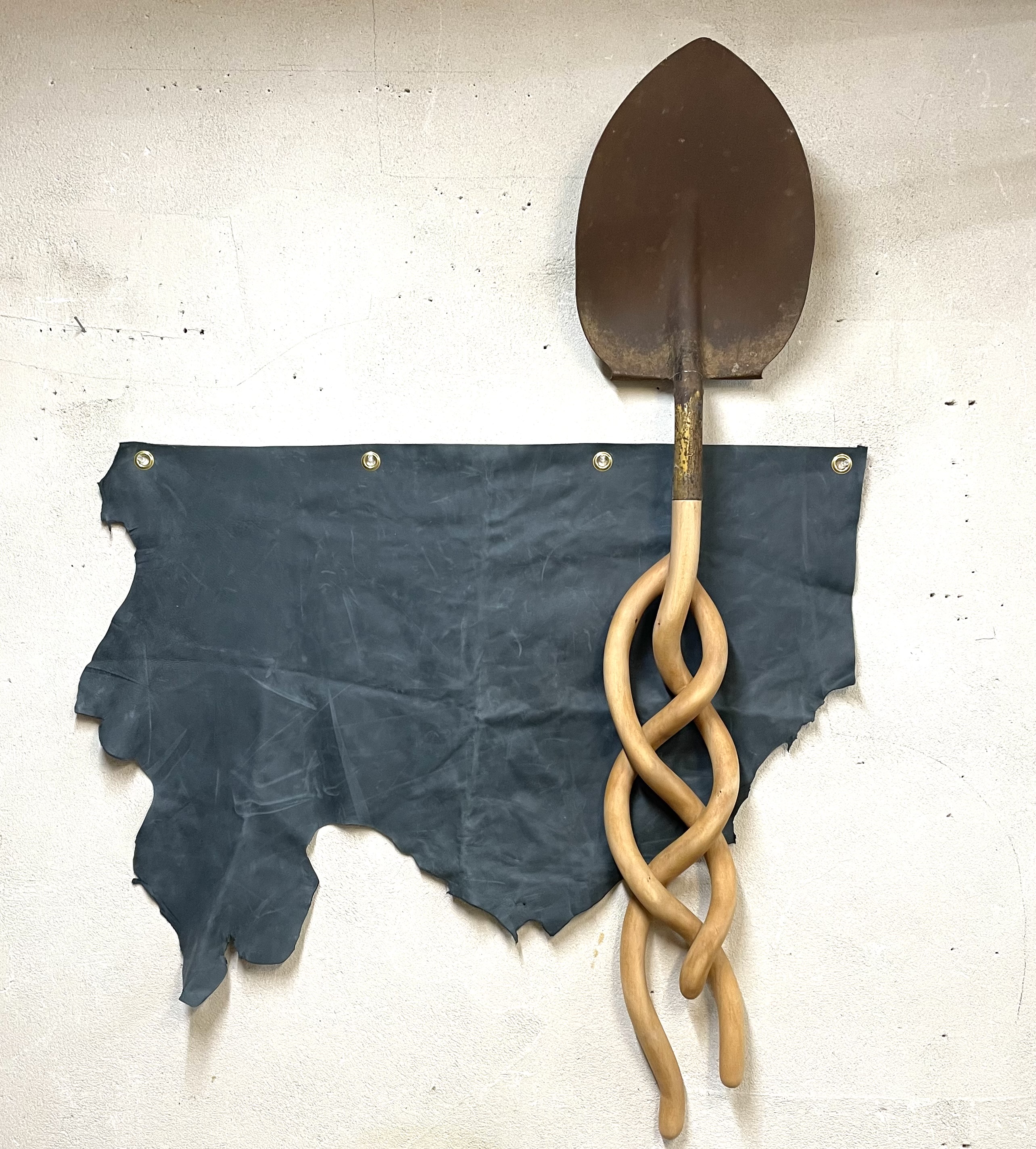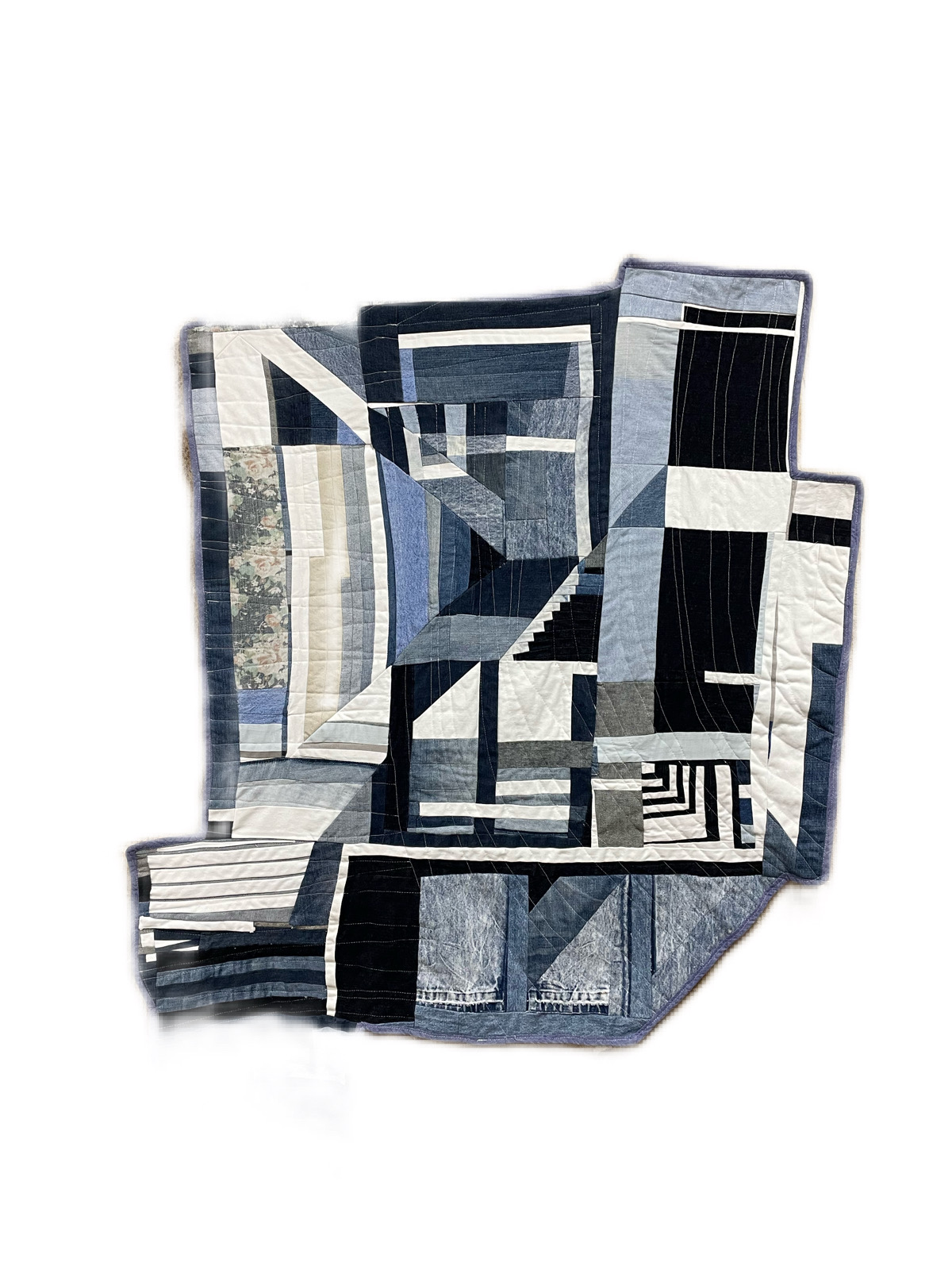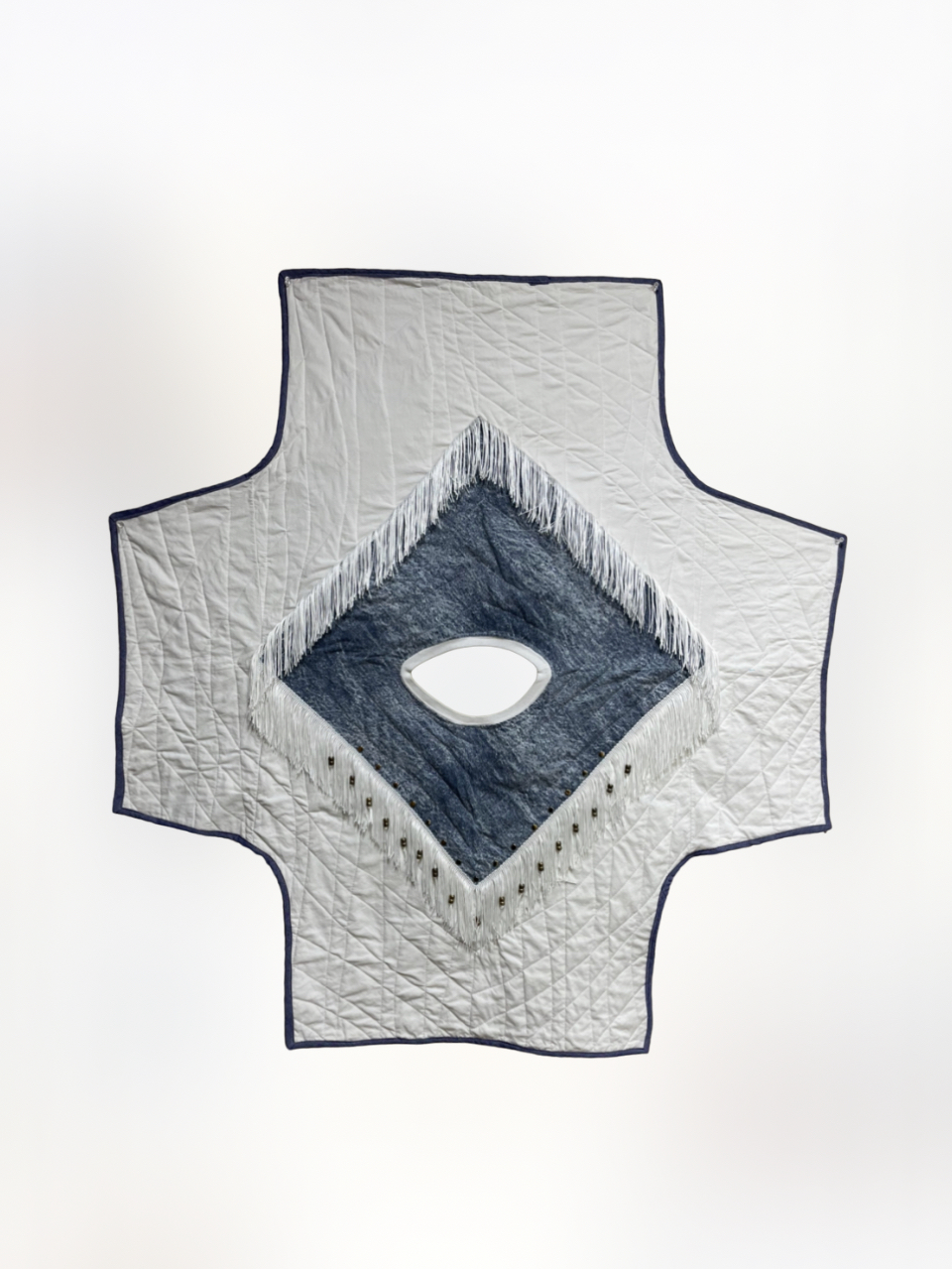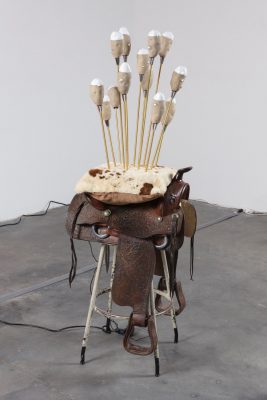 Kyla Hansen
(b. 1983, Las Vegas, NV) received her Master of Fine Art from Claremont Graduate University in 2012 and her Bachelor of Fine Art from the University of Nevada, Las Vegas in 2009. Her work has been exhibited throughout the Greater Los Angeles Area including Five Car Garage, The Museum of Neon Art, Torrance Art Museum, Cerritos College Art Gallery, Pasadena City College, Eastside International, Western Project, and the UCLA New Wight Gallery. Her work was recently exhibited Barrick Art Museum at UNLV and internationally at the Material Art Fair, Mexico City, MX and the exhibition Bloody Red Sun of Fantastic LA, a survey exhibition of emerging Los Angeles-based artists, at Piasa Auction House, Paris France. Her work has been recognized in several local and national publications including Modern Painters Magazine's
24 Artists to Watch in 2013.
She currently lives and works in Los Angeles, CA
Kyla Hansen's densely fabricated assemblage sculptures and vibrant, quilted wall works use the desert landscape of the American West as a lens through which to examine narrative, gender and class. Her work employs language and aesthetics of rural and urban environments to explore disparities in perception and experience as the global population shifts from rural to urban. Hansen's text-based quilted works reference patterned architectural anomalies of deteriorating desert interiors and exteriors; collaging together letter forms, clothing remnants, architectural fragments, spray painted lines, neon lights, and fabric, to evoke the patched-together-nature of Mojave Desert ghost houses.

Hansen's sculptures place found objects next to or incorporated into densely worked 'craft' materials such as hand-carved wood, ceramics, or cast and synthetic materials that could be found at any hardware store. Her amalgamations mimic natural forms, blurring lines between the found and fabricated. Many of her recent works delve into narrative archetypes of female, animal, plant, and mineral imagery.
Charles Irvin received his BFA in Studio Art from the University of Texas at Austin (1994) and his MFA in Painting and Drawing from the School of the Art Institute of Chicago (1997). He has exhibited nationally and internationally at venues like The Contemporary Art Museum of Luxembourg; The Hammer Museum, Los Angeles; and IFAC, Athens, Greece. He lives and works in Los Angeles.

Charles says a good session in the studio is when intuition and inspiration flow through him and collaborate with his materials to manifest the imaginal in the material realm. "I see my paintings as glimpses or illustrations of this world outside of time, images that are grounded in the physicality of oil paint, the earthiest paint. Astrological and shamanic images morph into mundane objects and back again. The artifact of this process is a portal into a fun world of unlimited possibilities. A world not bound by causality. The extraordinary morphs into the mundane and back again. The spiritual and corporeal flow together. "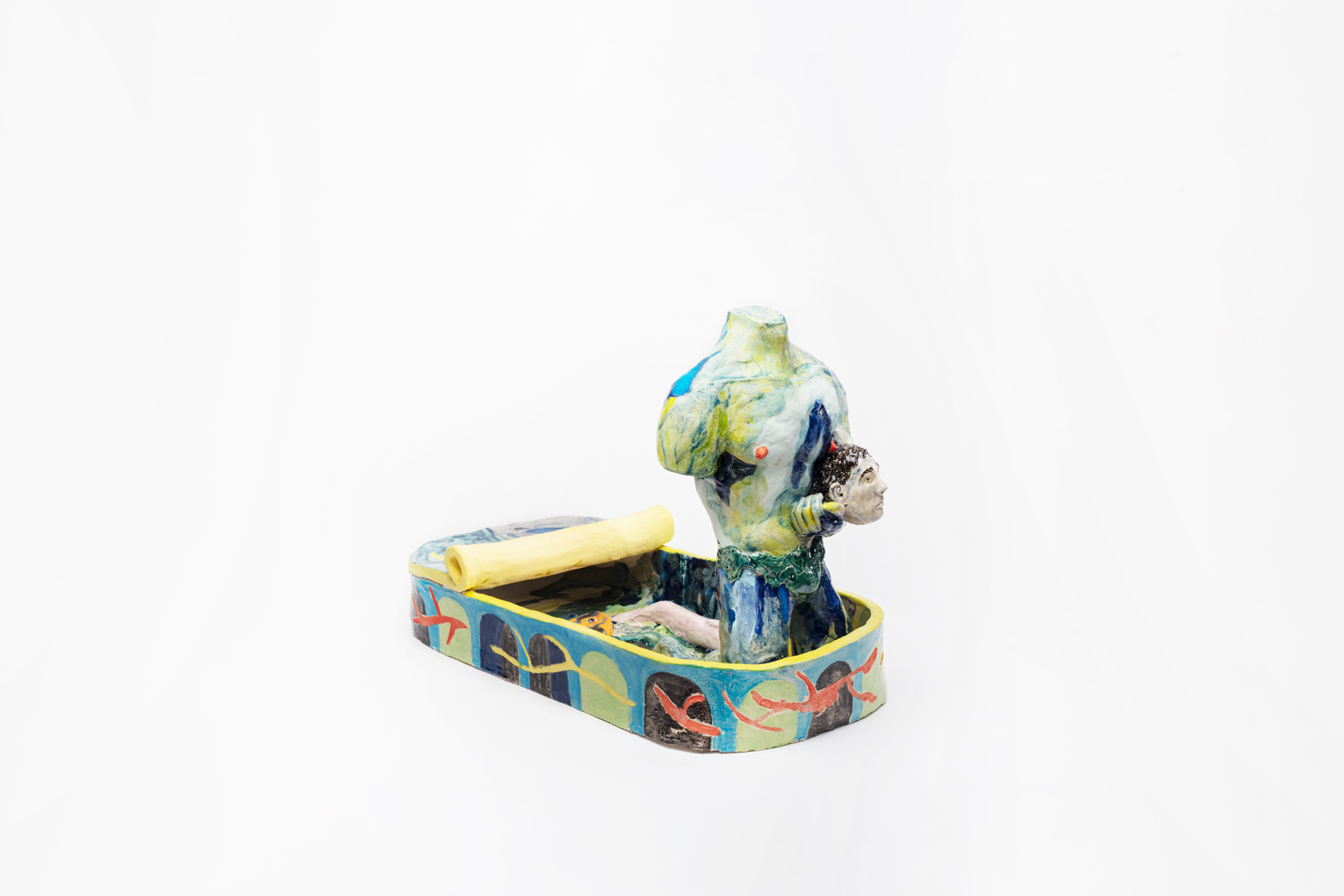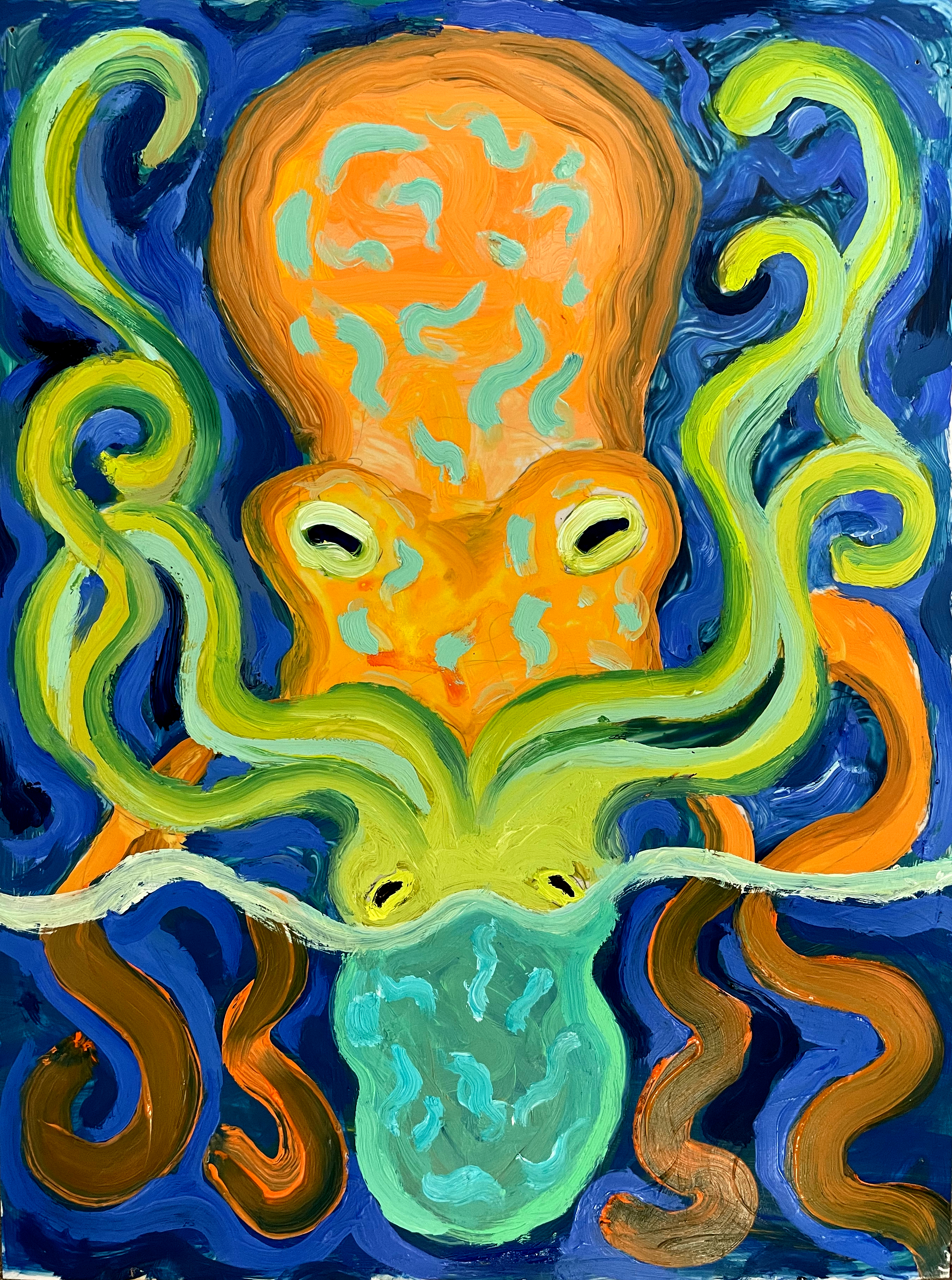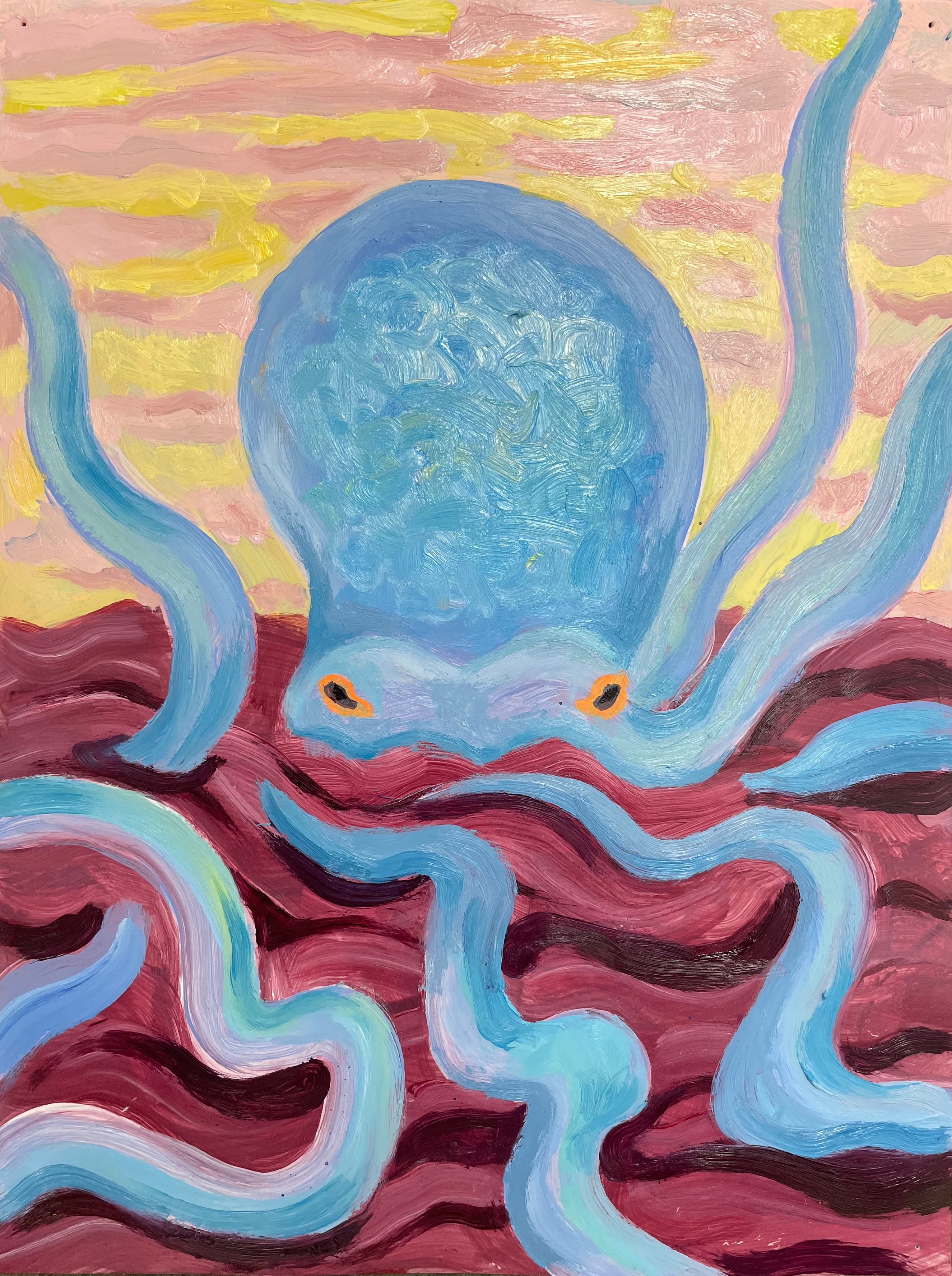 Max Maslansky (b. 1976 ) has held solo exhibitions in the U.S. and Europe, most recently at 12.26, Dallas, Marc Jancou, Rossiniere, Switzerland, Lefebvre et Fils, Paris, and Five Car Garage, Los Angeles. Maslansky has been featured in group exhibitions including "Made in L.A. 2014", at the Hammer Museum, Los Angeles; at Fredericks and Freiser, New York, Gavin Brown's Enterprise, New York, and V1, Copenhagen. His first monograph, "Used Paintings", including essays by Laura Kipnis and Michael Ned Holte, was published by Not a Cult Press in 2018. He lives and works in Los Angeles.

For the last few years Maslansky has been working increasingly with clay, probing a path away from his previously known 'porno paintings' towards an abiding fascination with sea creatures, from crabs to octopus, from fish to water fowl. Meditating on expressions of interiority, masculinity, and shame, Maslansky attempts to live vicariously through animals of the deep and those who pry into it from above which, in turn, 'masquerade' as traditional ceremonial vessels "to discover himself anew". Often a symbol of the unconscious, the abyssal depths of the sea serve Maslansky as an idealized stage of the 'imago', from which his previously unconscious forms emerge distilled and inflamed.

Maslansky's porno paintings were based on vintage pornographic images. He used individual photos as templates for new compositions, which often depart radically from their source. Painted on used bedsheets and pillow cases found in thrift stores—whose psychic residue of past owners have an indirect influence—Maslansky turns a playful eye on material created for banal, yet passionate consumption. Heavily invested in the phenomena of color interaction in painted space, Maslansky highlights how its effects can not only hide and reveal the mechanics of pornography, but delay general apprehension in the visual field.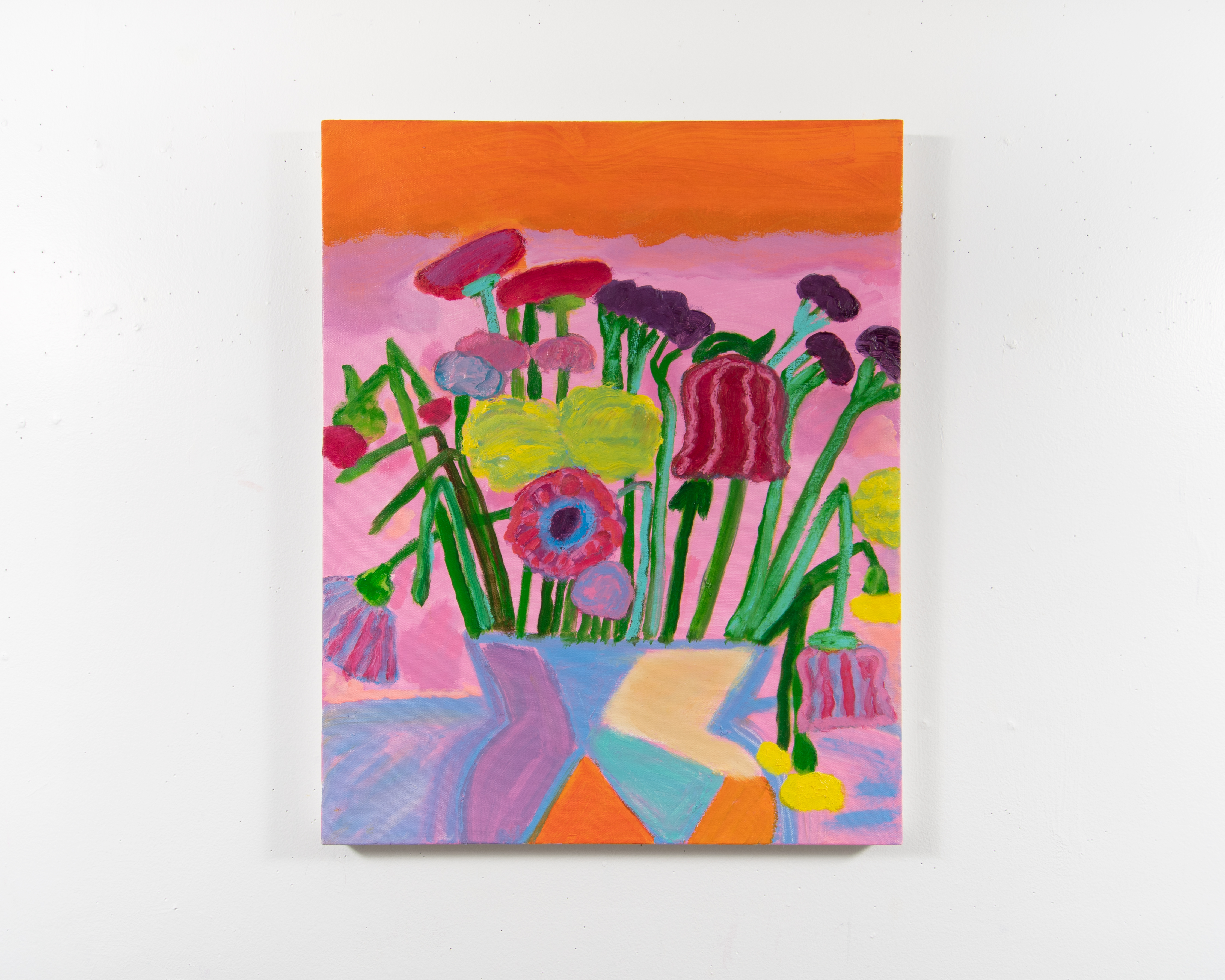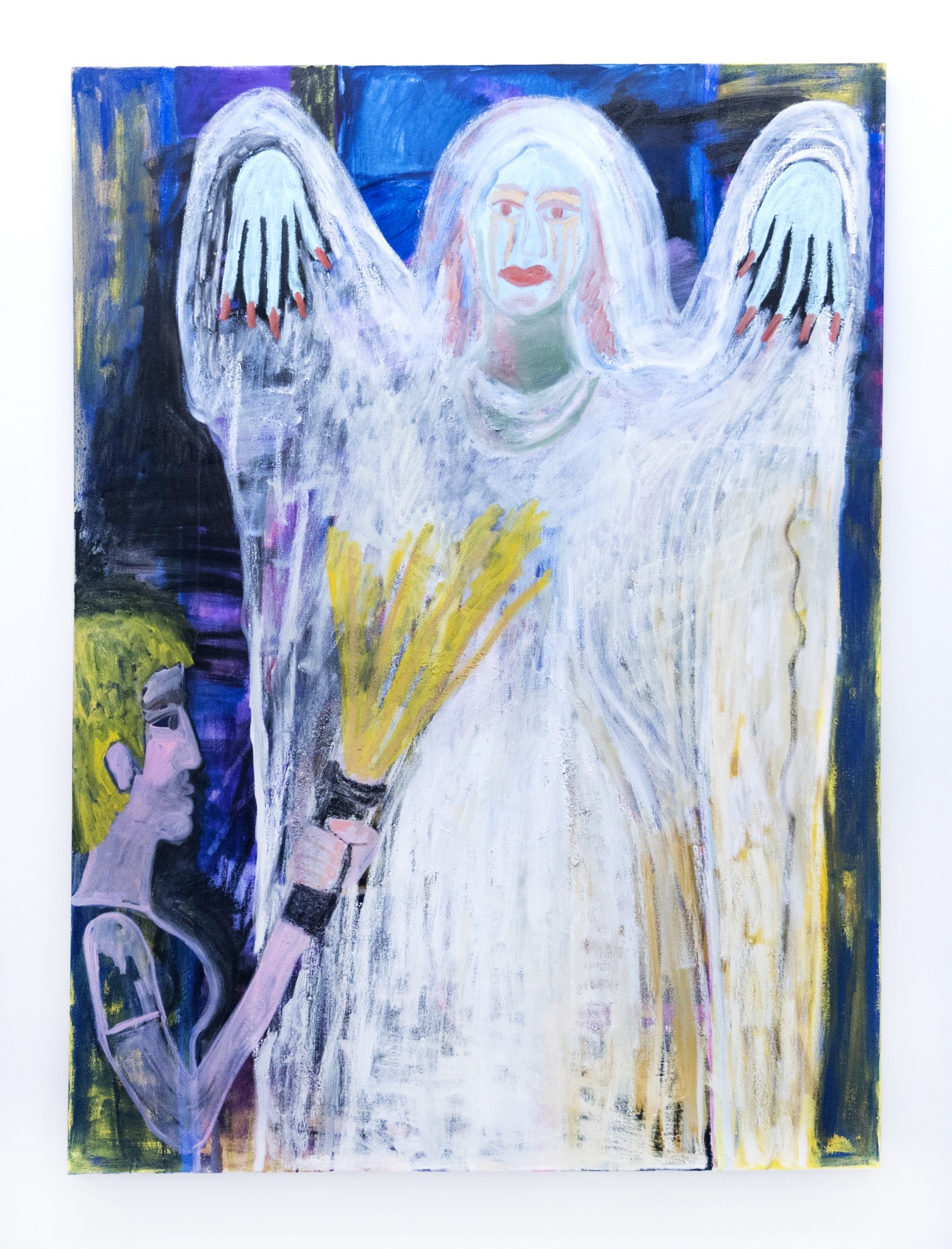 Jennifer Sullivan
is a New York-based artist whose painting practice evolved out of roots in performance and video. Recent solo and two-person exhibitions include Female Sensibility, Five Car Garage (2020), Exiled Parts, No Place Gallery (2019), and the soft animal of your body, Five Car Garage (2018). Sullivan has exhibited widely including group exhibitions at Marinaro, Brennan and Griffin, Rod Barton, NADA NY, and Klaus Von Nichtsaggend. Awards include residencies at the Fine Arts Work Center, Lighthouse Works, Skowhegan, Ox-Bow, and Yaddo. Her work has been reviewed in the NY Times, Brooklyn Rail, and Art Papers. She is represented by Five Car Garage in Los Angeles, CA.
A video about Jennifer and her apprach to painting
https://vimeo.com/543725132
https://artillerymag.com/five-car-garage/
Lara Brörken, In Hell Dreams Come True - Hell, Yes! at Horse & Pony, gallerytalk.net, May 9, 2021
Jori Finkel, Artist-Run Galleries Defy the Mega-Dealer Trend in Los Angeles, New York Times, February 7, 2020
Shana Nys Dambrot, Jennifer Sullivan: Revenge Body at Five Car Garage, LA, Whitehot Magazine, August 2016
Full Blede, Issue 8 - The Interpenetrate, April 2019
John Cappetta, Artseen: Quinn Likes Trucks, The Brooklyn Rail, March 2018
Molly Larkey, SYNAESTHESIA at 5 Car Garage, Contemporary Art Review LA, May 26, 2016
Steven Hull and Amy Thoner, Las Cienegas: 06.18.2009 - 12.17.2011, 2015
Ruth Erickson,
Review: Walden, Revisited
, ArtNews, May 2015
Stephen Vincent Kobasa, Inventing a Pond, Big Red & Shiny.com, April 1, 201
5
Allison Meier, Jam-Packed Spring/Break Art Show Pulls into Moynihan Station, Hyperallergic, March 4, 2015
Nicole O'Rourke,
The best artist-run spaces in New York
,
Dazed Digital.com, January 2015
Jennifer Sullivan: Playlist
, Modern Painters, October issue, 2014
Scott Indrisek,
5 Must-See Gallery Shows: "Go With the Flow" and More
, BlouinArtinfo.com, August 7, 2014
Scott Indrisek, Studio Tracks: Jennifer Sullivan's Playlist, BlouinArtinfo.com, July 16, 2014
Erin Nixon, 'The Superior Object', Make Literary Magazine, Issue #14, Fall 2013
Ken Johnson, 'The Double Dirty Dozen (& Friends)', The New York Times, September 6, 2012
Liz Filardi,
Curators Take On The Art Fair
, Hyperallergic, March 9th, 2012
Dinah Ryan, Telling Tales, Art Papers, March/April 2012
Ken Johnson, Jennifer Sullivan 'One-Week Walden', The New York Times, December 10, 2010
Lauren Cornell, Massimiliano Gioni, and Laura Hoptman,
Younger Than Jesus: Artist Directory
, New Museum & Phaidon Press, 2009
Russ Crest,
Jennifer Sullivan - Bad Means Good
, Beautiful/Decay Magazine, August 2009
Michael Wilson, X-Factor, Artforum.com, March 3, 2009
Rachel Koper,
Warren Oates in the Economic Crisis
, The Austin Chronicle, January 23, 2009
Charlene Roth,
Naive Set Theory at Cirrus Gallery, Artweek,
February 2007
Ken Johnson,
Sightings of an Elusive Mountain Creature
, New York Times, August 26, 2005
Roberta Smith,
Sympathetic Magic
, New York Times, March 11, 2005
Choire Sicha,
An Art Students Paradise
, New York Times, February 6, 2005
Fred Camper,
Video Mundi
, Chicago Reader, March 4, 2003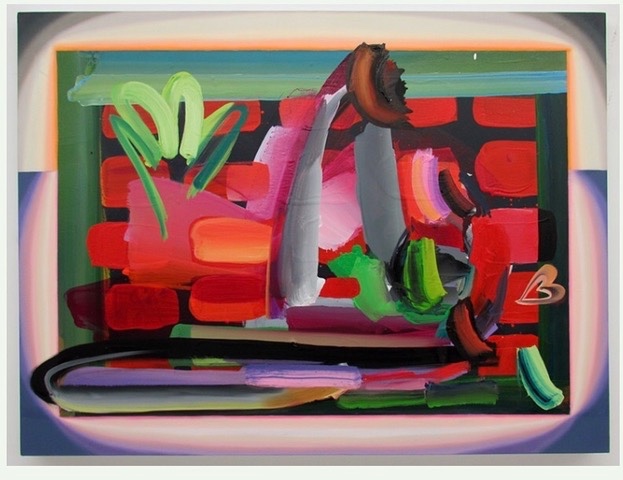 Raychael Stine (b. 1981) is a painter living and working in Albuquerque, New Mexico. She holds a BFA from University of Texas at Dallas in 2003 and an MFA from the University of Illinois at Chicago in 2010, she is an associate Professor of Painting at the University of New Mexico.

Stine has exhibited at Art Palace Gallery, Houston, TX; Rhona Hoffman Gallery, Chicago, IL; Five Car Garage, Los Angeles; Common People, Brooklyn, NY; Eugene Binder Gallery, Marfa, TX; Richard Levy Gallery ABQ NM; Central Features ABQ NM; Denise Bibro, New York, NY; Autotelic, Chicago, IL; Road-Agent, Dallas, TX; Marty Walker, Dallas, TX; Barry Whistler, Dallas TX, Leviton Gallery, Chicago, IL, and in shows such as the Texas Biennial, NADA art fair, The Next Fair at Art Chicago, Two by Two, Art Miami, Art LA, Seattle Art Fair, Aqua Fair, and Art on Paper NYC.

Stine's work has been featured in New American Paintings issues 132, 120 and 78 (Jurors pick), along with reviews, interviews, and features in publications such as New City Arts Chicago, Bad At Sports, Arts + Culture Texas Magazine, Glasstire, New York Arts Magazine, Artlies, The Houston Chronicle, The Dallas Morning News, Albuquerque Journal, THE Magazine Santa Fe, among others. Stine has lectured about her work at Montana State, University of Houston, Rice University, and Santa Reparada in Florence, Italy. Stine has received awards and residencies including The Ghendler Fellowship at the Bemis Center for Contemporary Art, Jentel Foundation Residency, The Stone Award at UIC, and the Dallas Museum of Art DeGoyler Grant. A Joan Mitchell Foundation Painting and Sculptor Grant nominee two times, She is Assistant Professor of Painting and Drawing at The University of New Mexico since 2013.

"I make paintings on canvas using acrylics and oils, integrating a variety of approaches of mark, paint quality, and levels of legibility and abstraction. My work is filled with Yows and Jammers, which are hidden, cryptic dog figures loosely inspired by mythic dog lore. Clumsy, bashful, silly and ravenous, they rise up out of spastic, active paint. A variety of type of marks and strokes hover together; Jammers and Yows emerge --pushing against, jamming between, uncovering shallow spaces underneath varied veils of paint. Paint slips and sneaks between what appears to be pure and expressive luscious abstraction and clearly representational elements like a naturalistic nose or a drop shadow. Palettes are often observed, collected and mixed in plein-air fashion. Color schemes and themes reference light phenomena, pictures and postcards of places or other artworks, landscapes, dogs, rainbows, hummingbirds and small plein-air paintings."
Raychael