YuhShioh Shinea Moon

SOUL SOUND

Los Angeles | December 11th - January 22nd
Opens December 11th 12-4pm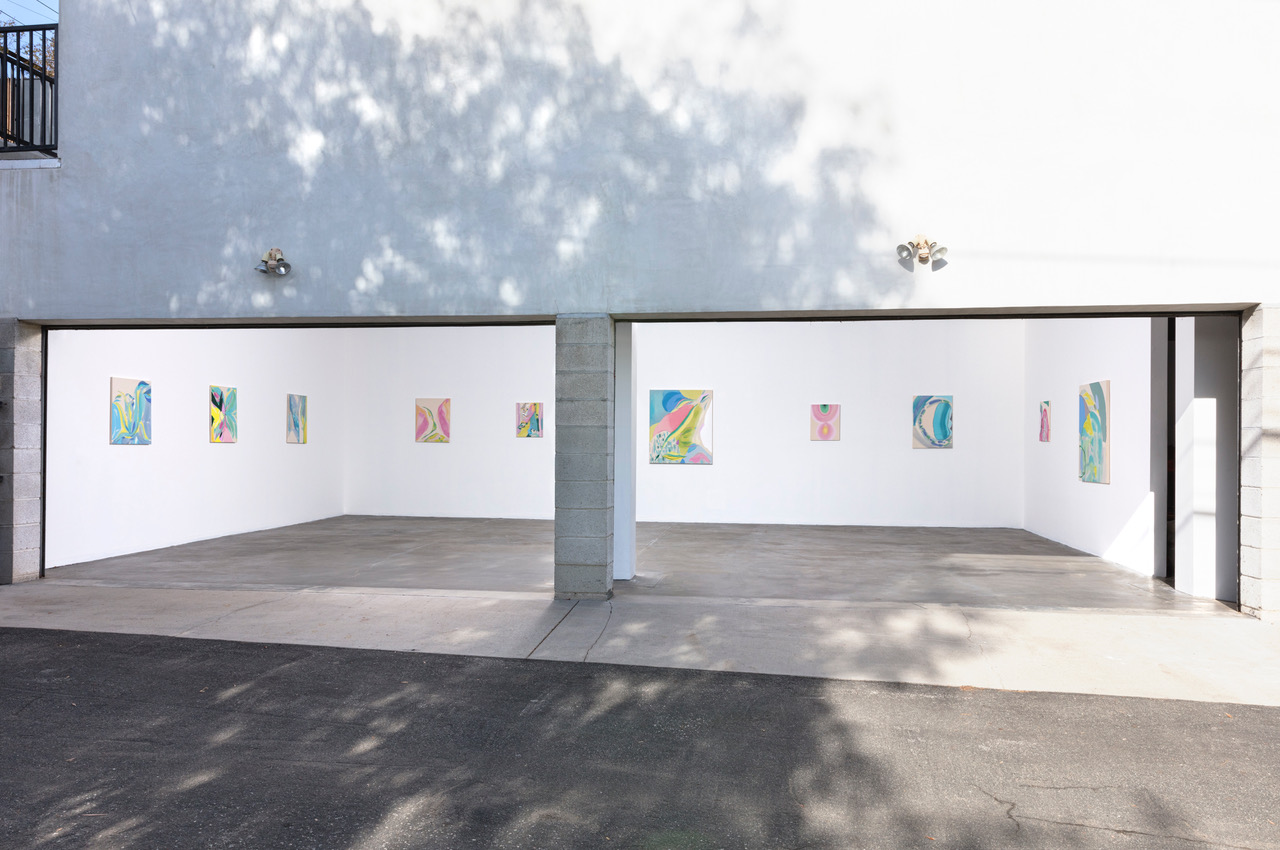 "These paintings are my way to make sense of my surroundings and why I am here."



This body of work emerged when YuhShioh Shinea Moon moved to Maui in late 2020. These paintings are the result of contemplation and time spent in spiritual and creative exploration following a long period of travel and reflection. As the natural result of this journey, these pieces speak to the necessity of deep inner inquiry within the process of transfiguration.

Painted with aqua-oil and acrylic, YuhShioh works quickly and intuitively with a mix of bleeding washes and deliberate, almost glyph-like marks. With intense focus, she uses a variety of brushes, including sumi ink brushes, with a technique she developed herself. In her words, the paintings are a way to "make sense of my surroundings and why I am here." The work is itself a meditative exercise, an absorption and translation of her experiences in nature onto the canvas. The bright, soft, open colors convey an innocence and rebirth, while YuhShioh's forms swirl and reverberate with deceptive simplicity. Patterns emerge, and then disappear again. Lines, curves, dots and amorphous shapes create mercurial configurations, shimmering mirages that bring you to the edge of recognition, and back.

After years of exploring shamanism and other healing modalities, YuhShioh began to realize that what she was seeking was already inherent to her creative process. "I realized that painting is my spiritual practice and always has been. They are the healing, my way of aligning." She describes these paintings as healing objects: "emanations of light, color and sound." Her attunement to frequencies weaves through the paint. "Sound vibrations seep into the paint as I am painting, such as 432 Hz ('Soul Sound 1 and 2'), and the paintings themselves emit their own sounds." This unique thinking across the spectrum of perception speaks to YuhShioh's recurring interest in the unseen, and perhaps more importantly, the meeting of diametrically opposed realms. This joining of the inner and the outer, the physical and the spiritual, and the experiential and the ruminative bring the viewer into the present moment. Her resolution is utopic, expansive and radiant.

YuhShioh Shinea Moon's path to painting began when an instructor advised "follow your heart, and people will come." Using this advice as a guide, YuhShioh Shinea Moon transitioned from her studies at MIT to the department of Visual and Environment Studies at Harvard, where she graduated with highest honors in 1999.
Her work has been exhibited across the US numerous galleries including Night Gallery and Foxy Production, and is in a private and public collections, including The Berkeley Museum of Art and Pacific Film Archives. Her debut exhibition, Spirits Gone Astray in NYC in 2004, was well reviewed in the New York Times and well-regarded art magazines. In 2013, she became an 'Artist in Resident' at the Chinati Foundation in Marfa, TX. She returned to Marfa the following year to create a body of work which she exhibited in 2014 at Anthony Meier Fine Arts in San Francisco, CA.



Written by the artist and Derek Kinzel